Implementation highlights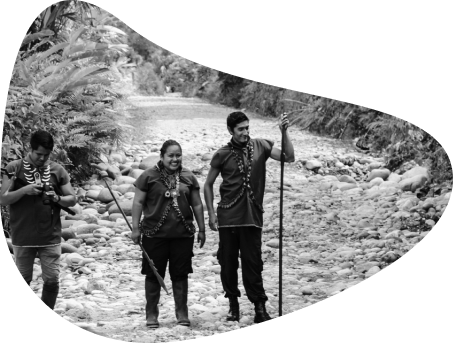 are being monitored in Brazil, Ecuador, and Peru through the satellite early warning system (Global Forest Watch)
Development and improvement of
7 technological applications
for mapping, monitoring, and evidence collection in Amazonian territories.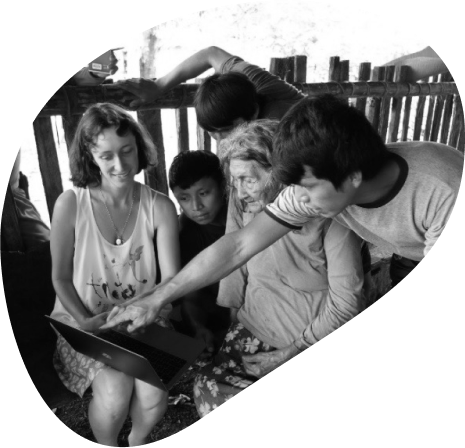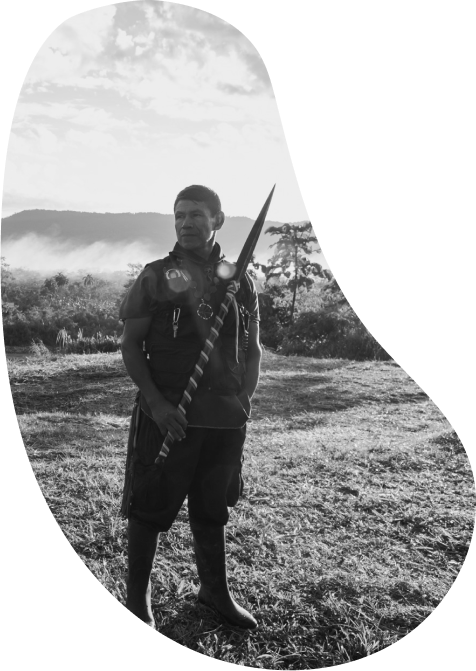 trained in territorial monitoring, mapping, and use of technologies
in Security, Comprehensive Protection, and Human Rights, and;
trained in communication and campaigns.
The AEA Learning Platform and Academy were launched in 2021
a virtual space built collaboratively between partners and allies of the All Eyes on the Amazon program that seeks to expand the knowledge and skills of Indigenous peoples and local communities of the Amazon through accessible, educational, and culturally adapted courses and learning resources.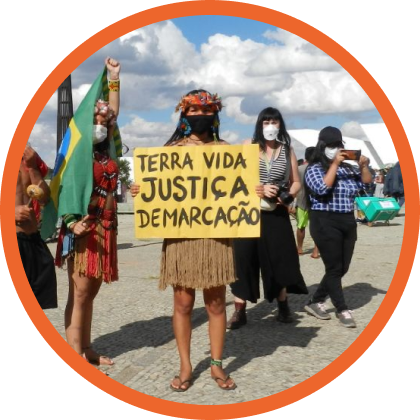 Detection of
illegal activities
The use of satellite imagery combined with field monitoring and overflights of the Karipuna Indigenous Land led to the detection of illegal activities. A trial for suspects is in progress.
(Greenpeace, CIMI)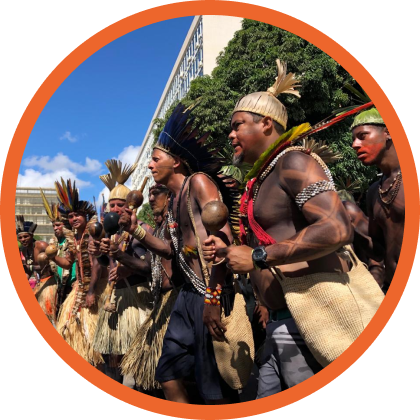 Access to justice for Indigenous peoples in Maranhao
Publication of the report "Access to justice for Indigenous peoples in Maranhao", provides key evidence on the systemic failure of the State to guarantee Indigenous peoples' rights.
(Hivos, COIAB)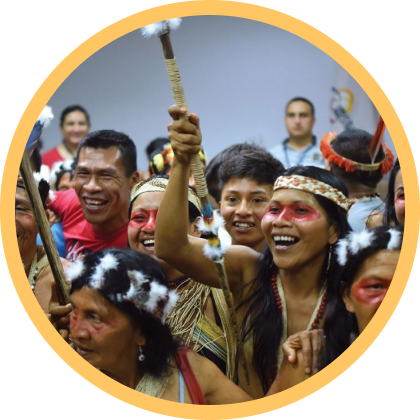 Alianza Ceibo and Amazon Frontlines used the collected evidence in the legal battle that led to a historic court ruling that protects 180,000
hectares, halting the Oil Block 22 tender.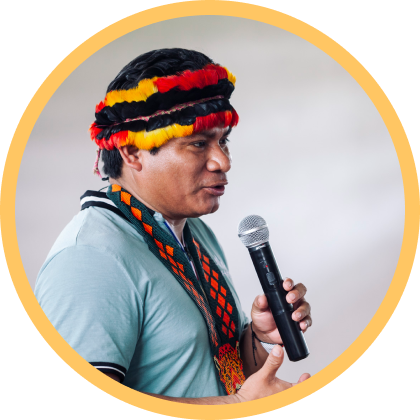 COICA provided equipment for 13 radio frequencies
COICA provided equipment for 13 radio frequencies, promoting information sovereignty for Indigenous communities of the Ecuadorian Amazon.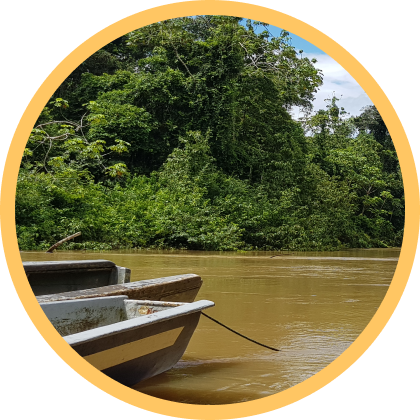 Hivos' legal contributions and advocacy actions contributed to the ratification and implementation of the Escazú Agreement in Ecuador. (Hivos)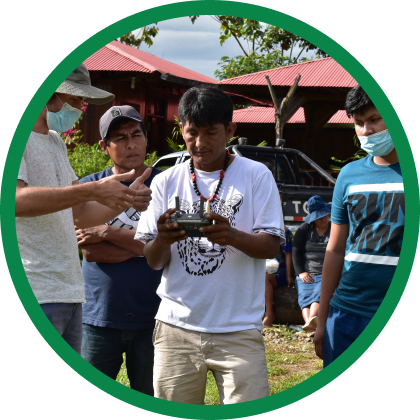 More than 100 patrols in the Amarakaeri Communal Reserve
resulted in mining equipment seizure and destruction. These actions enabled ECA-Amarakaeri to maintain its status within the IUCN Green List for Protected and Conserved
Areas.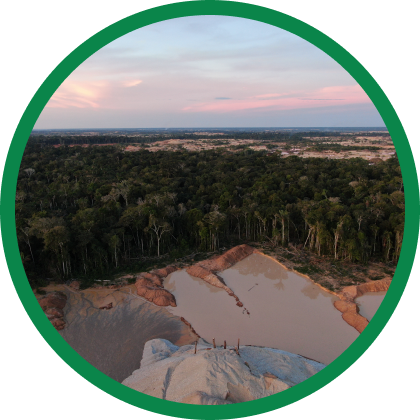 PUINAMUDT filed a complaint with the OECD for the Pluspetrol case for environmental damage to their territories.
Learn about other implementation highlights
Download the narrative reports of the program